Why study World Languages and Cultures at UMKC?
Explore the world: Faculty-led study abroad programs in the summer as well as exchange programs during the academic year are available around the globe.
Understand the world: Our degree programs focus on communication and cultural competence, building skills and knowledge about our diverse globe.
Enhance your career: Our graduates work in a variety of fields, including academia, law, business, translation, technology, medicine, education, and the applied and performing arts.
Learn from great teachers: Our faculty are nationally and internationally known for their research and their teaching.
Stand out in a crowd: World Language courses are interactive, engaging, and small enough to allow for participation by all students.
What degree programs in World Languages do we offer?
Undergraduate majors: Bachelor of Arts in Languages and Cultures with an emphasis in French, Spanish, Classical Languages and Cultures, or International Studies.

Undergraduate minors: 18 credits in French, German Studies or Spanish.
Graduate degree: Master of Arts in Romance Languages with an emphasis in French or Spanish.
Learn More About Our Degree Programs
Career Paths for World Languages and Cultures Majors
Attorney
Civil service employee
Consultant
Copywriter
Diplomat
English Language Learner (ELL) instructor
Film translator
Immigration officer
Interpreter
Linguist
Museum curator
Nurse research coordinator
Kickstart Your Career in World Languages and Cultures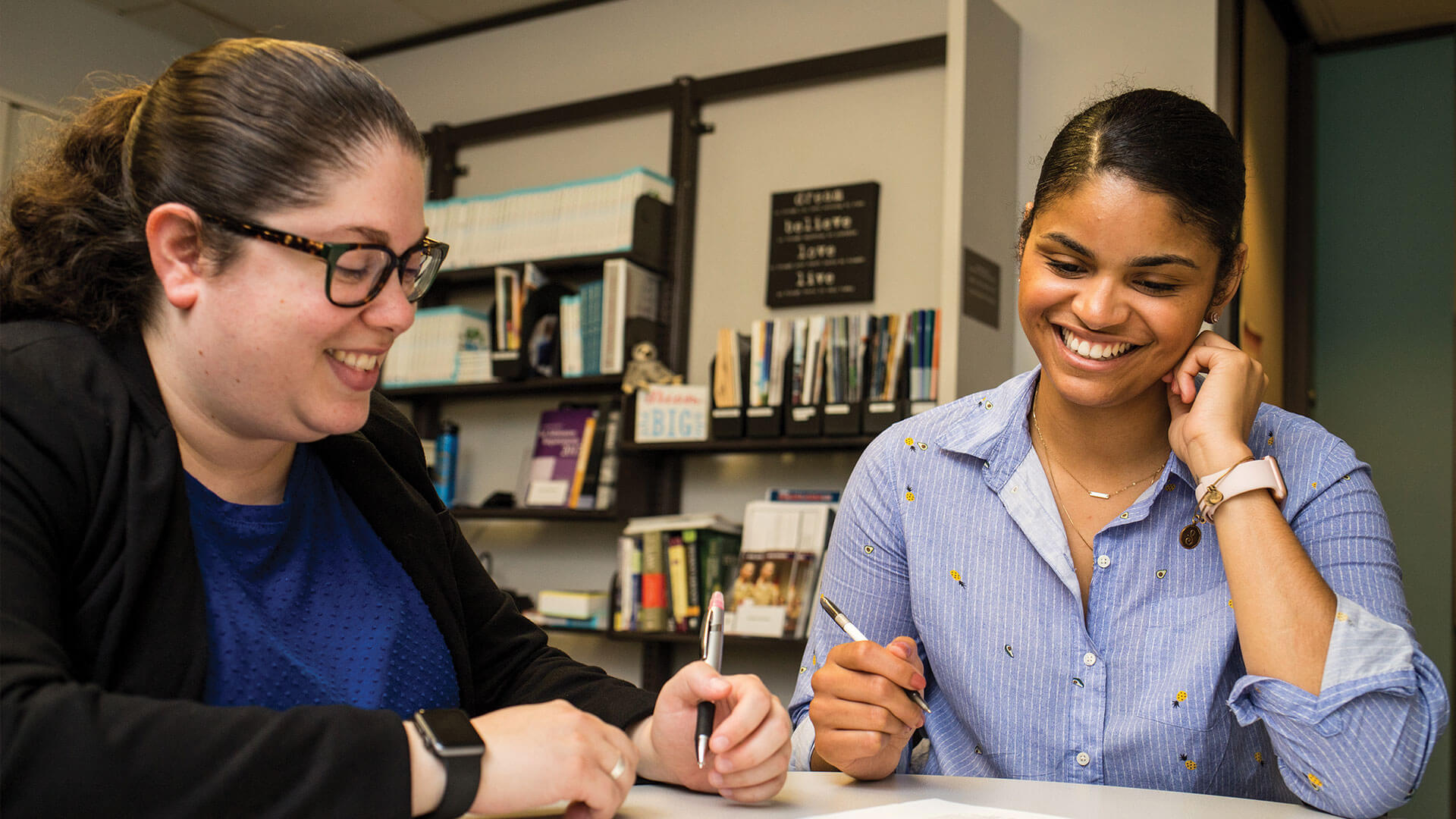 Explore Internships
Students in the Department of World Languages and Cultures have a number of opportunities for internships in the Kansas City area, including in schools and nonprofit organizations.