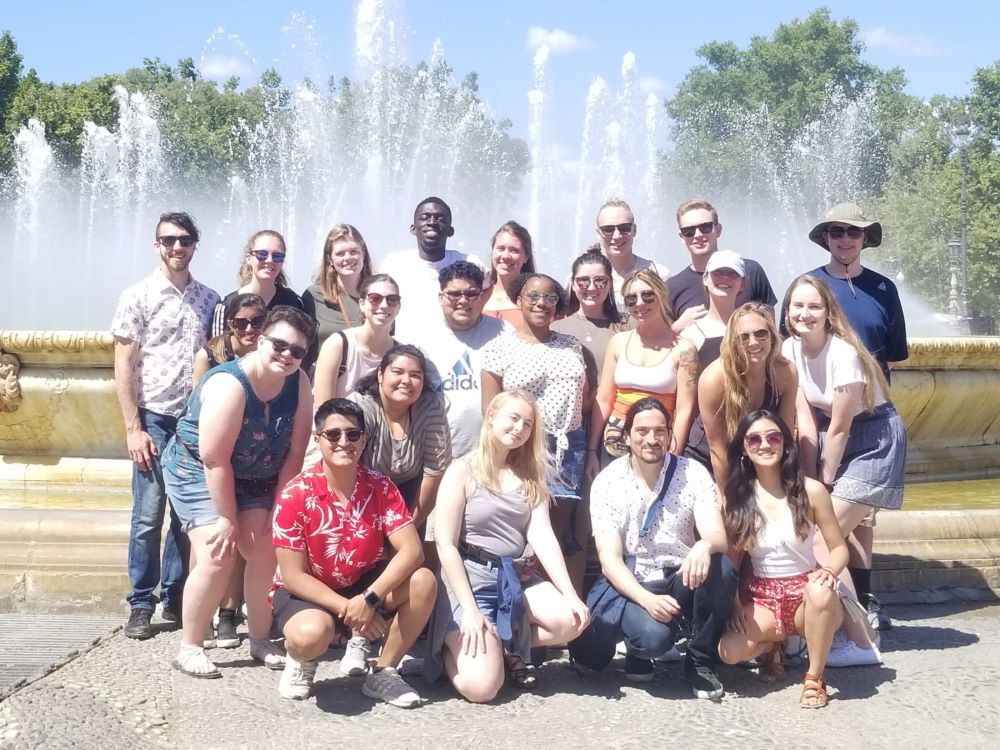 We offer faculty-led summer study abroad programs to Argentina, France and Spain. We can also help you find a semester- or year-long program that fits your needs.
Faculty-Led Summer Programs
We offer six-week summer study abroad programs in Lyon, France; Málaga, Spain; and Buenos Aires, Argentina. The programs include nine credit hours (which count toward a major or minor) and are a significant step in earning a degree in Languages and Literatures, whether a minor, B.A. or M.A. However, we encourage all UMKC students to take advantage of our study abroad programs, no matter what you are studying.  Study abroad not only greatly improves a student's command and fluency in a language, it is also key to understanding the cultural contexts of the languages we study.
Málaga
Málaga, Spain, located in southern Spain on the Mediterranean coast, is the historically and culturally rich location for this six-week summer program. Students stay with host families while studying at the Escuela Internacional de Español, University of Malaga. Activities include weekend and day excursions to Seville, Cordoba and Granada.
Buenos Aires
Beautiful Buenos Aires, Argentina, is home to this six-week summer program, held every other summer in even-numbered years. Students stay with host families and participate in courses at the Universidad de Belgrano, in addition to cultural visits and activities such as tango dancing.
Lyon
Lyon, the second largest city and gastronomic capital of France, is the setting for this study abroad experience. On this six-week summer program, students stay with host families and study at the Centre International d'Études Françaises (C.I.E.F.) at the Université Lumière Lyon II. Activities include excursions to Annecy and Avignon, as well as visits to the wealth of cultural sites in Lyon itself.
Learn more about the programs on the Globetrotter Portal.
Semester and Year-Long Programs
For information on the other exchange programs available at UMKC, especially semester- and year-long programs, contact the Study Abroad and Global Engagement (SAGE).
Financial Aid and Scholarships
Awards and fellowships are available to help cover the expense of a study abroad experience.