Learn New Ways of Thinking About the World
Students who major in economics are trained to think critically. In our programs, we develop theories about how the world works and then go about testing the validity of our theories. 

We build statistical models and rely heavily on good data to give us answers to important questions. The analytical tools we need can be learned with math and statistics.

We teach standard economics theories and how they have been applied, but we also look beyond the constraints of the standard model. Our students are exposed to the latest analytical techniques that are useful for whatever hypothesis is being studied.

Economists work alongside accountants, engineers, computer scientists, educators, developers, business executives, politicians and others; providing research, analysis and consulting advice, thereby helping to steer the enterprise toward informed decisions.

Our graduates have earned positions in investment firms, consulting firms, health-care organizations, real estate, banks and government offices. 

Beyond our introductory seminars, our class sizes are relatively small. You will have an opportunity to work closely with faculty members on research projects, then present your work at the undergraduate research forum held on campus every year.  Our students have opportunities to complete an internship with a local business, accruing hands-on experience while earning credit toward their degree.

We offer a bachelor's degree, a master's degree and a minor in economics. We also participate in the i

nterdisciplinary doctoral program, designed to provide self-directed students with academic training at the highest level.
Learn More About Our Degree Programs
Careers Paths for Economics Majors
Business development officer
Commercial bank expert
Data analyst
Demographer
Economist
Forecaster
Financial planner
Intelligence officer
Investment banker
Policy specialist
Statistician
Stockbroker
Strategic planner
Real estate consultant
Kickstart Your Career in Economics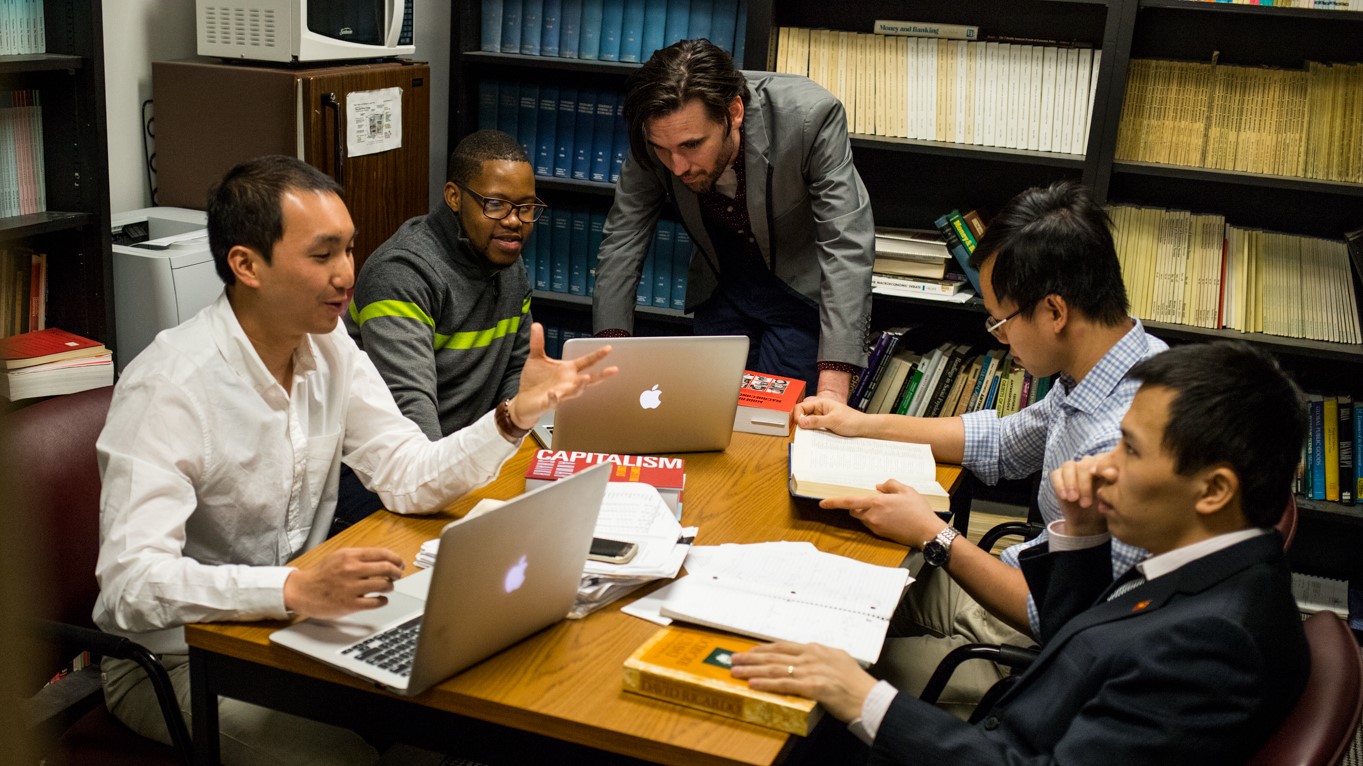 Explore Research and Internships
Our students work closely developing robust research projects and present their research at conferences and symposia. Our students also participate in internships with local businesses, gaining hands-on experience while earning credit toward their degree.